Movie 'in the Key of Bach'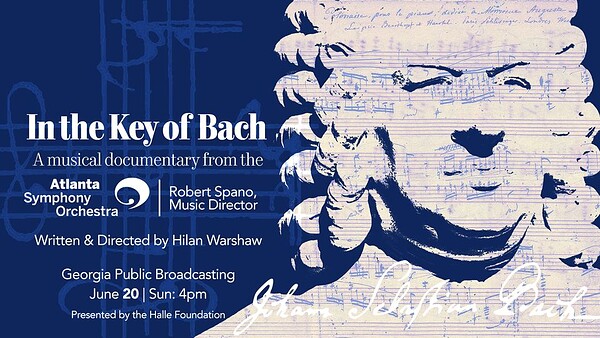 08 June 2021
June 20, 2021 @ 4pm on gpb.org
In the Key of Bach is a musical documentary directed and written by Hilan Warshaw for release by the Atlanta Symphony Orchestra and television broadcast on Georgia Public Broadcasting on Sunday, June 20 at 4pm.
The program, presented by The Halle Foundation, employs both extensive performance footage by the ASO and a variety of film techniques to bring the viewer closer to Johann Sebastian Bach as an individual and a creator. The program's structure consists of 24 short films detailing the life and work of Bach.
Organ music performed by Jens Korndörfer:
J.S. BACH: Passacaglia and Fugue in C minor, BWV 582
J.S. BACH: Toccata and Fugue in D Minor, BWV 565
J.S. BACH: BWV 625 and BWV 622 from Orgelbüchlein
J.S. BACH: BWV 659 ("Nun komm, der Heiden Heiland")
More information here.