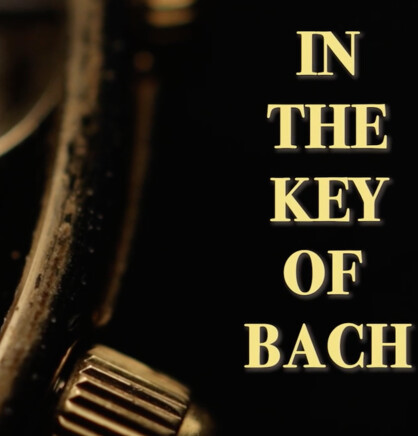 Latest Recording
In the Key of Bach (Film)
Georgia Public Broadcasting
Musical documentary directed and written by Hilan Warshaw
Following its premiere in late June, In the Key of Bach is now available for free on Georgia Public Broadcasting's website at https://www.gpb.org/television/show/in-the-key-of-bach
The program, presented by The Halle Foundation, employs both extensive performance footage by the Atlanta Symphony Orchestra and guests, and a variety of film techniques to bring the viewer closer to Johann Sebastian Bach as an individual and a creator.
Jens Korndörfer recorded Bach's Passacaglia & Fugue in c, the Toccata & Fugue in d, and several choral preludes for this film.
The program's structure consists of 24 short films detailing the life and work of Bach.
20 June 2021