Return to Summer Festival in Bordeaux, France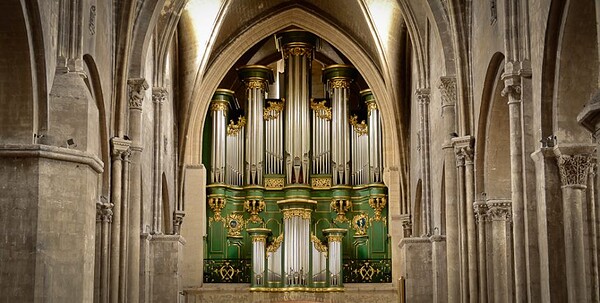 21 March 2022
Following earlier visits to Bordeaux for concerts and organ academies, I am delighted to return this beautiful city this summer as part of the 'Festival Orgues d'été':
Abbatiale St. Croix (August 24, 2022)
Basilique St. Michel (August 25, 2022)
Both organs (and churches!) are spectacular, especially the 1748 Dom Bedos at St. Croix, where I will be performing works by Muffat, Scheidt, Correa de Arauxo, and Couperin (excerpts from the Messe des Paroisses).
On the 1869 Merklin-Schütze instrument at St. Michel, I will celebrate Franck's 200th anniversary with his Trois Chorals, and the first movement from Widor's Sixth Symphony.
Highlights from my previous concerts are available on my YouTube channel at https://www.youtube.com/watch?v=W-zfOJciZDE&list=PL5m1ku5VVHI1GANI3Dqi7Vll7NCU2j9Ep