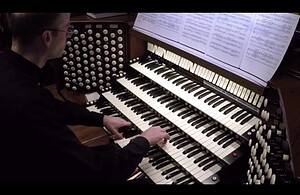 26 December 2020
Merry Christmas ~ Frohe Weihnachten ~ Joyeux Noël ~ メーリクリスマス
Best wishes for this special time of year with a new recording, Daquin's powerful Noël Suisse, performed on the Klais/Schlueter organ (IV/112) at FPC Atlanta.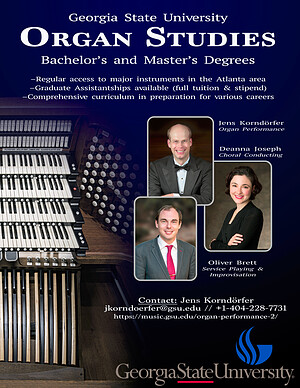 25 November 2020
Organ Studies at Georgia State University
Bachelor's & Master's Degrees in Organ Regular access to major instruments, graduate assistantships (free tuition + generous stipend) & comprehensive curriculum. More information here.