Albert Schweitzer: A Progressive Conservative's View of the Ideal Bach Organ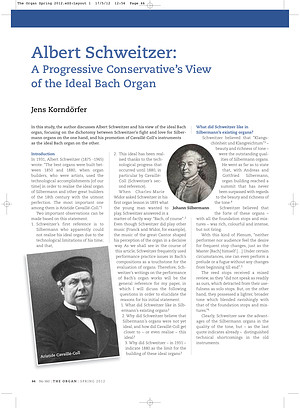 In this study, the author discusses Albert Schweitzer and his view of the ideal Bach organ, focusing on the dichotomy between Schweitzer's fight and love for Silber- mann organs on the one hand, and his promotion of Cavaillé-Coll's instruments as the ideal Bach organ on the other.
The Organ. 360 (2012): 44-46.